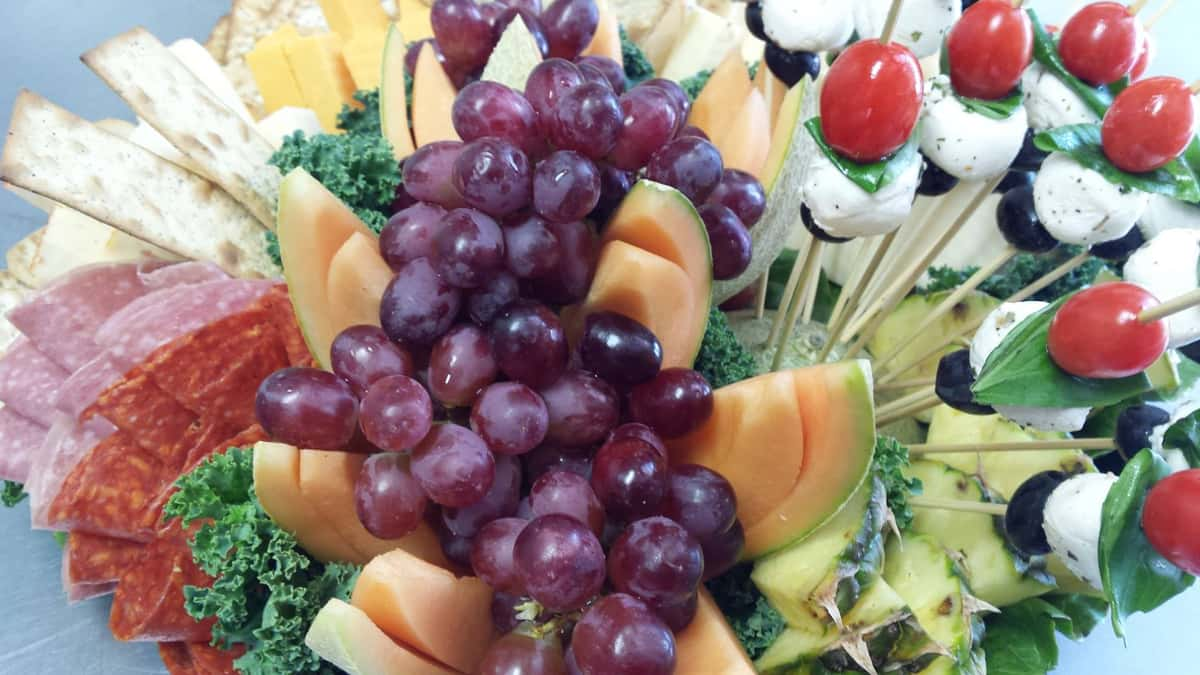 Testimonials

9/8/14
Hi Lyn,
I just wanted to thank you from the bottom of my heart for your talents! You have from the beginning put my mind at ease, hired incredible cooks and secure wonderful servers!!!
The food was delicious and (went fast- almost panic fast) and EVERYONE raved about it! I hope you get a few new customers from my party.
Your server, Jackie, was a lovely woman – she did a great job on a hot day in a small kitchen.
I enjoyed the party tremendously and that is probably because we had Jackie!
So thank you, thank you, thank you!
Ann Marie

8/12/14
Hi Lyn,

I just wanted to thank you for all your help for our party on Saturday. The food arrived on time, hot, plentiful, delicious, and we got rave reviews on all of it! Again, thanks so much - it was a pleasure doing business with you! Enjoy the rest of your summer!

Adria



8/11/14
Happy Monday, Lyn -
Quick note to say our dinner party was a great success, and all the food was delicious! Plse. thank your chef: lobster tails were juicy & tender; raves for the asparagus & potatoes. I added linguini to the left-over mussels & broth on Sat., & finished the veggies with steak for family Sunday.
Delivery (Scott? Courteous & helpful) was prompt; food hot -- Your server, Andrea, was perfect for my affair and I will definitely request her again!
Thanks again for your help. Enjoy the rest of the summer.
Best,
Jayne




3/23/14
Dear Lyn,
Although Larry just called you I just had to take the opportunity to write to you to tell you how wonderful our party was! Every one of our guests raved about the food. The Asiago chicken, Orecchiette with brocoli, chicken marsala and the grilled veggies were such a huge hit with our family and friends! Everything was absolutely perfect. Thank you for sending us THE VERY BEST server in the world. Tom truly ran my party! He was so professional (like a butler)and right on top of every little thing. Tom is probably the best coordinator that I have ever had at a party. I don't know what I would have done without him. It was so nice to be able to hangout in the ballroom and talk to my guests.
We will certainly recommend you to anyone and everyone. Thank you for a wonderful party experience.
Sincerely,
Christine


6/13/14
Thank you Lyn
Everything was delicious as usual
You're the best!
Take care of yourself and have a healthy, happy and safe summer for you and your family
Kathy


4/13/14
Hi Lyn,
I just wanted to thank you and your staff for making my moms 90th birthday party an event we will not forget.The food and presentation was fabulous as was Vita whose help was priceless. Thank you again and I look forward to using your services again in the future.
Best, Sharon